2nd December 2014 – HULT Business School
EXTRAORDINARY TIMES DEMANDS EXTRAORDINARY WOMEN
– Men please step aside
There is not a more relevant and instructive leadership debate than the Women in Business topic and we at The Inspired Leaders Network will add to the discussion in our usual unique and edgy manner.
We will have in attendance a panel that will challenge some of the received wisdom around diversity, inclusion and leadership.
If you think you've heard it all before – then think again.
As the UK pushes well towards its target of 25% of women on boards (currently at 23%) – really well done; there is no time for complacency.
What more can we do? And indeed, what else should be done?
We will give our exclusive panellists the opportunity to air and share their vital views on the way forward.
Book very early to avoid disappointment for what is sure to be another highly charged and passionate debate.
GUEST PANELLISTS
Pavita Cooper
 – having served in senior executive roles at the likes of Lloyds, Barclays and Shell, she is now a senior adviser on gender and strategy and selection, having founded the niche search boutique, ElliottCooper.
Deanna Oppenheimer
 – one of the "Top Five" most influential women in banking by US Banker magazine – she currently has portfolio career having been CEO of Barclays Retail and Business bank in the recent past.
http://www.inspiredleaders.com/events/extraordinarytimesdemandsextraordinarywomen/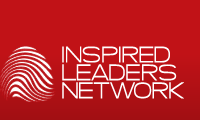 STORE WARS: THE CHANGING FACE OF RETAIL
A shocking 12,000 shops face the chop in a ­bloodbath on the high street this year.
Tens of thousands of jobs will be at risk as record numbers of customer's desert stores to buy online instead.
The dire warning from shopping experts comes after months of dreadful sales figures for several leading retailers and supermarkets.
Fashion chains, chemists, jewellers, newsagents and health and beauty stores are most likely to close as a result of changing shopping habits and the cost of living squeeze, says the Centre for Retail Research (CRR).
STORE WARS: THE CHANGING FACE OF RETAIL
Date: 29th October 2014
Time:  18:00 – 21:00
Location:  London
Address:
Hult International Business School, 37-38 John Street , London WC1N 2AT
For More info: